Material: stainless steel wire, galvanized iron wire.
Characteristic: it has good characteristics of anti-corrosion, wear resisting, high temperature resisting, low temperature resisting. The structure is compact. And it is easy to installation.
Application: it is mainly used in mine, oil industry, pharmaceutical industry, food processing industry, etc.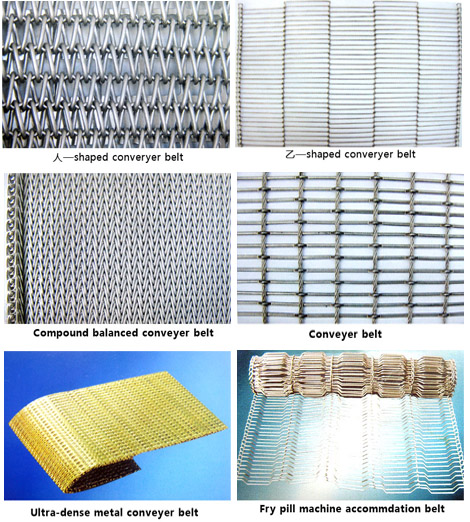 1. Width of belt: from 0.15m to 5.5m.
2. The velocity of belt: 0.15-0.5m/min.
3. Used in temperature: from -40¡æ to 1300¡æ
4. Edge form: curve edge, form of upsetting the head, welding edge.